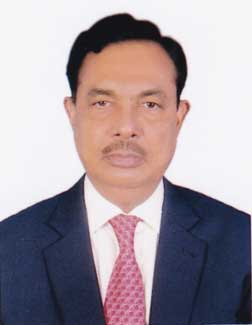 PHARMA & FIRM which was founded in Dhaka, Bangladesh in '1995 is essentially a supplier of Animal Health medicine, Vaccine, Feed additives, Medical Equipment and accessories to Hospitals, Medical College, Universities, Clinic, and Diagnostic Center throughout Bangladesh.
Bangladesh is an agricultural country and livestock is playing a key factor for developing agricultural sector. Animal health care drug of high quality with affordable price is the prime need of the hour to develop livestock sector.
The promoters of Pharma & Firm. Have visualized exploring the opportunities and investing in this sector in order to fulfill the increasing demand of Veterinary drugs and nutritional supplements in the existing local Market.
With this aim in view we started a pharmaceutical SHINIL Pharma Ltd.went into operation as a dedicated industry for the Production of animal health care drugs.
All over the world, the Pharmaceutical industry is highly regulated. This is so because the devastating effect of fake or spurious drugs or drug abuse can't be quantified. As a matter of fact, there are several universal laws and regulations that govern the quality, safety, efficacy and marketing of both human and animal drugs.
The ultimate aim of the Promoters is to turn this manufacturing facility into one of the best and largest Veterinary Pharmaceutical Plants of the country by meeting the increasing demand of animal health care drugs in the national Pharmaceutical market with high quality Products. The promoters further desire to qualify in the global veterinary pharmaceutical market.
We are optimistic to continue successfully achieving our mission and vision of making a contribution for improving human health and animal health sector.
Thanks.
Abul Kalam Azad
CEO
Pharma & Firm